Toronto Police are investigating a series of break and enters in the Junction Triangle area.
Police say four businesses were broken into over the past weekend near Dundas and Bloor Street West.
Pascal Vernhes is the owner of one of the impacted businesses, Le Baritan, and says his phone rang just after 3:00 a.m Saturday morning — his alarm monitoring system company was alerting him that something had happened.
"I managed to rush and I was here within ten minutes." Says Vernhes. "The front door was smashed and that was it, the guy was already gone."
Police say the suspect is targeting cash registers once gaining entry. No official suspect descriptions have been released.
Abra Shiner, owner of Salon Dive on Dundas Street West is sounding the alarm over the recent break and enters, telling CityNews she believes this problem is getting worse.
"There has been a lot of snatch and grabs and it's small independent businesses. We're all really struggling right now. We're vulnerable right now," says Shiner. "Every spring there is a rash of these things up and down Dundas but this year it has been worse than ever."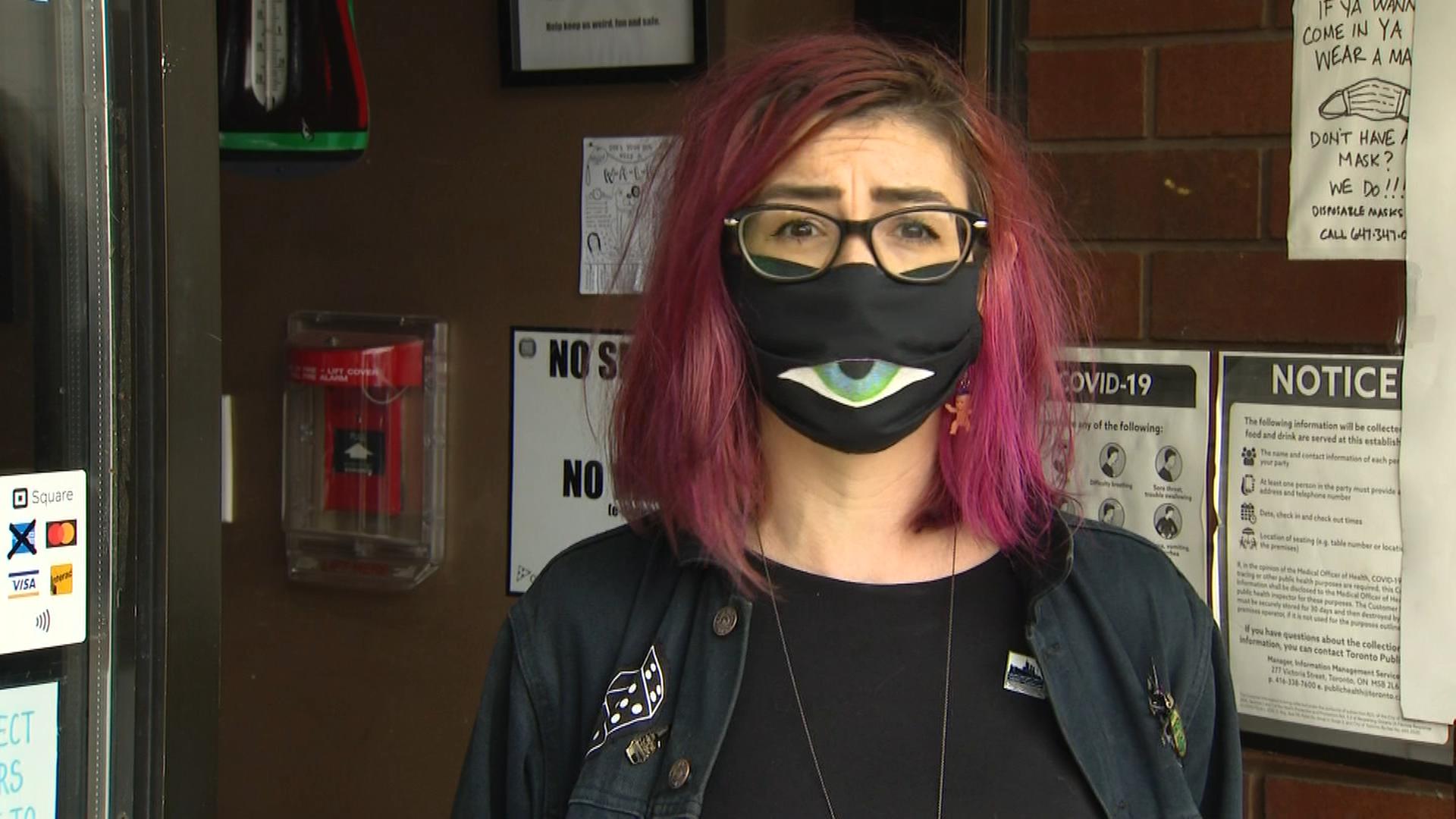 CityNews visited several businesses in the area with broken front doors that have been boarded up with plywood Monday afternoon. In the case of Le Baritan, Vernhes estimates his door will cost $450 to $500 to repair and says the suspect only got away with $45.
---
---
CityNews reached out to Toronto Police about the recent break ins in the area and investigators provided the following crime prevention recommendations:
Ensure there is ample lighting turned on in the business/store (even if it's closed)
Lighting is a good deterrence strategy
Ensure door locks are engaged and security alarm systems are activated and monitored
Proper signage should be displayed, indicating that the property is protected by an alarm system or security cameras
Ensure that store front windows are not obstructed with posters, displays, etc., so that people are able to see into the store to ensure safety inside
Work together with neighbouring businesses to watch out for each other and report suspicious activity