The Toronto Humane Society (THS) says 47 dogs were removed from a hoarding situation in Thunder Bay last weekend.
Sixteen of the malnourished dogs arrived at THS on Feb. 8. They had badly matted fur and were soaked in their own urine and feces.
The dogs were found in a house in filthy conditions, with floors lined with shredded newspapers covered with food and dog waste. Photos also show cages and metal dividers separating the dogs.
Volunteers from Northern Reach Rescue Network removed the dogs from the home and began the process of sending them to other shelters and adoption programs. They say the owner of the home and dogs is deceased.
Hannah Sotropa from THS says the damage to some of the dogs they received is severe and life-altering.
"These animals had very severe matts – it took about an hour to de-matt a singular dog. They also have had issues in the eyes and so four to five of these dogs will require [their] eyes to be removed," she told CityNews. Some of the rescued pups also had severed paws and skin infections.
All the dogs are small breeds and assumed to be shih-tzu mixes and pekingese breeds. The other rescued dogs with less severe injuries were sent to various other shelters across southern Ontario.
The THS doctors and caretakers have been working on the dogs to make them comfortable and treat their various injuries and conditions.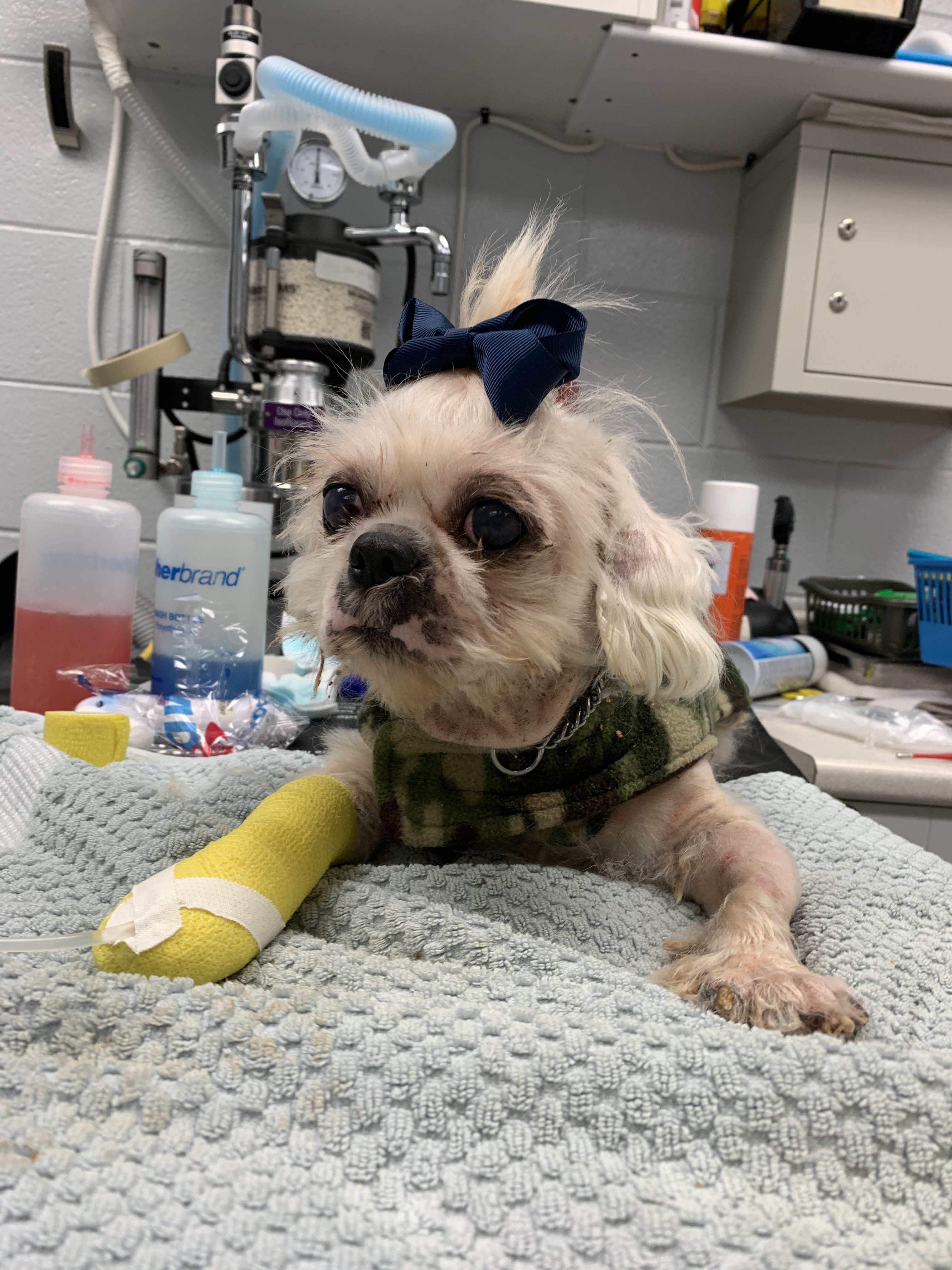 The dogs will be rehabilitated and put up for adoption, but because of the severity of their injuries, it could take months before they are ready for their forever homes.
"We're looking to send them out to fosters in pairs so that they can feel comfortable with one another," says Sotropa.
Click here for updates on when these dogs will be available for adoption.